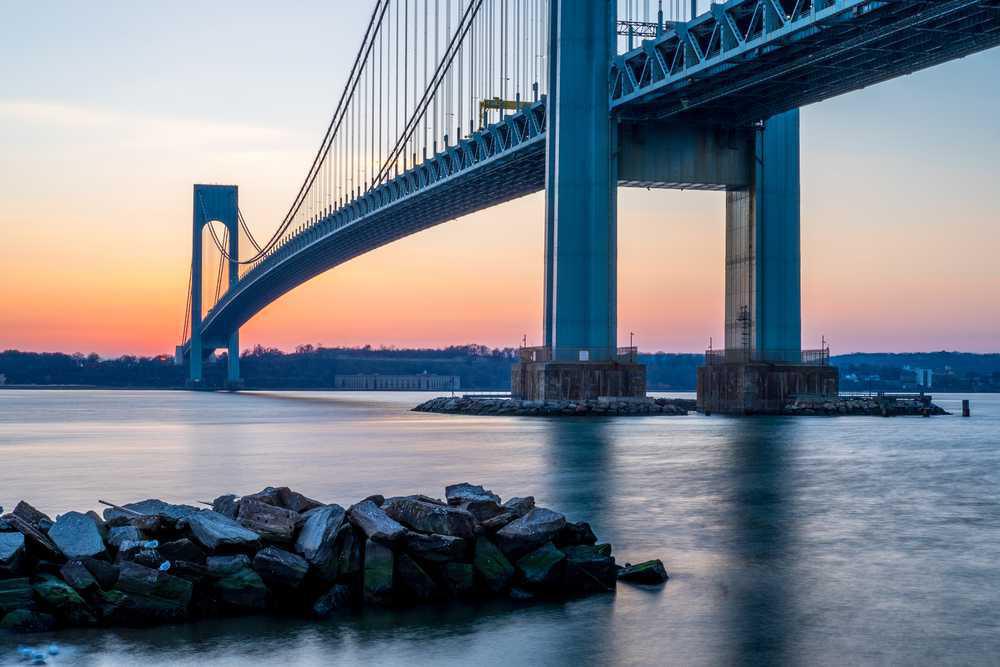 The Minority Leader has allocated more than $5 million in discretionary and capital funding in Fiscal Year 2019 for cultural institutions, programs and events in the borough
City Council Minority Leader Steven Matteo today advised Staten Islanders to skip Labor Day weekend traffic jams, crowded beaches and overpriced hotels and to stay home to enjoy some of the great museums, theaters, historic sites, free concerts and other events the borough has to offer. An avid supporter of Staten Island arts and culture, Minority Leader has allocated more than $5 million in discretionary and capital funding for cultural institutions the borough in Fiscal Year 2019.
"You don't have to make elaborate plans for Labor Day weekend, or stress over traffic jams or overpay to stay in a hotel – you can get away right here on Staten Island. Visit the wonderful animals and exhibits at the Staten Island Zoo, explore the beautiful grounds of Snug Harbor, or take in a show at the St. George Theatre. These and many other great institutions enrich our borough, and that is why I dedicate a substantial portion of my discretionary and capital budgets to support them as well as arts and culture programs," Minority Leader Matteo said.
The latest allocations Matteo has made in Fiscal Year 2019 include $1.1 million to upgrade the HVAC system at the Staten Island Children's Museum; $330,000 to the Staten Island Zoo (for a total of $990,000 from the Staten Island City Council delegation) to help create a new Clove Road entrance, improve interactive exhibits, and build a weather education center and a new home for its famed season-prognosticating groundhog, Staten Island Chuck; $125,000 for the restoration of the Jacques Marchais Museum of Tibetan Art; $150,000 for dressing room renovations at the St. George Theatre; $150,000 to build a public restroom at the Snug Harbor Cultural Center; and $100,000 for new stairs and an elevator at Casa Belvedere. He has also helped to fund Staten Island's free Summer Sunset Concert Series, the Staten Island Irish Fair, and the historic Travis Fourth of July Parade and has provided $3 million for after-school cultural programs at more than a dozen schools, through the City Council CASA (Cultural After-School Adventures) initiative.
The following cultural institutions, organizations, programs and events received funding from Minority Leader Matteo in Fiscal Year 2019:
Organization - Purpose of Funds Amount
Borough President (w/SI Delegation ) - Summer Concerts $20,000
*Casa Belvedere – Stair and Elevator Tower Construction $100,000
Columcille Cultural Center, Inc. - Irish Fair $3,000
Council on the Arts and Humanities for Staten Island - Exhibits & Promotions $3,000
*Jacques Marchais Center of Tibetan Art Inc. - Museum Restoration $125,000
National Lighthouse Museum - Youth Education $2,500
*Snug Harbor Cultural Center & Botanical Gardens – Public Restroom $150,000
Snug Harbor Cultural Center & Botanical Gardens - Youth Matters Program $4,000
Sports and Arts in Schools Foundation, Inc. - Summer & After-School Programs $5,500
*St. George Theatre Restoration, Inc. -Renovation of Dressing Rooms $150,000
*Staten Island Children's Museum – Mechanical Systems Upgrade $1,100,000
Staten Island Children's Museum - Cultural Programs $5,000
Staten Island Historical Society - Tours for 1st Graders at Historic Richmond Town Tour $5,000
Staten Island Sports Hall of Fame, Inc. - General Operating $8,000
Staten Island Zoological Society, Inc. - Exhibits $20,000
*Staten Island Zoological Society, Inc. - Clove Road Entrance Pathway $330,000
Travis Fourth of July Celebration Committee, Inc. (w/ SI Delegation) - Parade $5,000
CASA Funding for afterschool cultural programs ($20,000 per school): $3,000,000
PS 9: Staten Island Makerspace
PS 29: Staten Island Children's Museum
PS 60: Staten Island Children's Museum
PS 41: Sundog Theatre
PS 50: Sundog Theatre
PS 26: Sundog Theatre
PS 38: Sundog Theatre
PS 48: Staten Island Zoo
PS 30: Staten Island Zoo
PS 11: Staten Island Zoo
PS 39: IlluminART Productions
PS 52: NIA Community Services Network
PS 23: Staten Island Historical Society
PS 54: Staten Island Historical Society
PS 46: Staten Island Institute of Arts and Sciences
*denotes a capital allocation