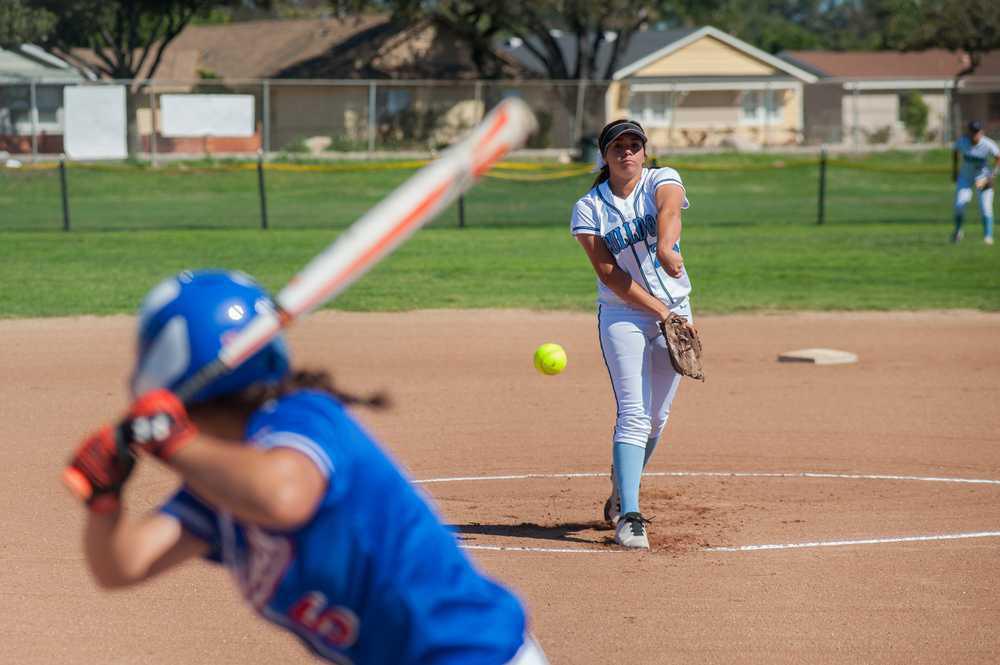 HEALTH COMMITTEE UNANIMOUSLY PASSES MATTEO BILL TO EXPAND AED REQUIREMEMENTS TO YOUTH SOFTBALL
Legislation, set for full Council approval tomorrow, marks the next step in expanding access to these lifesaving devices for New Yorkers
New York, NY: The City Council Health Committee today unanimously passed legislation authored by Minority Leader Steven Matteo today that would require the City to provide automated external defibrillators (AEDs) to youth softball leagues playing on City-owned land at no cost. The bill, which is now set for full City Council approval at tomorrow's Stated Meeting, comes on the heels of groundbreaking law authored by Matteo and Speaker Corey Johnson that provides free AEDs and training to New York City youth baseball leagues.
"Our first legislation to provide AEDs to little leagues set a critical precedent, but as I said at the time of its passage, it was just the beginning. This is the logical next step, and builds on our great success by providing free AEDs and training to youth softball teams across the city," said Minority Leader Matteo. "There is a simple reason I will continue to introduce legislation to expand AED access to all New Yorkers, and that I created the Council's Beating Hearts initiative, which distributes AEDs to organizations in each Council district: AEDs save lives."
Intro 189A-2018 – Expanding AEDs to Youth Softball Leagues
History of this legislation:
Under Local Law 57 of 2016 - co-authored by Minority Leader Steven Matteo and then-Health Committee Chair Corey Johnson - little league teams that play on City fields are required to bring a working AED to every game and practice. Those AEDs and training sessions for coaches and league officials in their proper use are provided free of charge by the NYC Department of Parks and Recreation.
In Fiscal Year 2018, Parks deployed more than 1,500 AEDs to little leagues across the city, held more than 435 AED training sessions and certified more than 3,000 people – including coaches, little league officials and parents – in their use.
AED certification training is required every two years, and the AEDs themselves must be replaced every seven years or so, which means the annual cost of this program is about $600,000, including administration. And in two little league seasons, not one AED has been lost or damaged, and no league or team has been in violation of the law.
Intro 189A, introduced by Matteo, would expand the aforementioned AED requirement to youth softball leagues (all players must be 17 or under) and Parks would also provide both the AEDs and the training to these teams free of charge. This would expand the program to about 500 youth softball teams in 100 leagues across the city. The additional annual cost would be about $300,000 per year.
About Commotio Cordis
Commotio cordis, one of the leading causes of cardiac arrest among young people, occurs most often during little league games when a player hit by a pitch in the chest. Though statistically the vast majority (95 percent) of commotio cordis victims are males involved in baseball games, softball players are also at risk. Studies have proven that the speedy application of an AED dramatically increases the survival rate from commotio cordis and other types of sudden cardiac arrest.
About AEDs:
AED's are portable devices that help re-establish normal heart contractions after a cardiac arrest or dangerous cardiac arrhythmia by sending an electric shock through the chest to the heart. But treatment with an AED must be immediate for a heart attack victim to survive. Several studies, notably by the Mayo Clinic and the American Heart Association, have determined that a person's best chance of surviving cardiac arrest is to be defibrillated within six minutes; each minute a normal heart beat is not restored, a person's chances of surviving drops up to10 percent. In NYC, the average response time to a medical emergency via the 911 system is about 9 minutes.
Sudden Cardiac Deaths in Young People:
While seniors are most vulnerable to cardiac arrest or cardiac arrhythmia, data shows that one in every 200,000 high school students will go into sudden cardiac arrest each year.
The leading cause of death in young athletes is hypertrophic cardiomyopathy, commonly known as an enlarged heart. This genetic disorder occurs in 1 out of every 500 people and causes the muscle in the heart to abnormally thicken. This thickening of the muscle can force the heart to work harder to pump blood and can lead to dangerous heart arrhythmias. Physical activity can trigger these dangerous arrhythmias and sudden cardiac arrest can occur during very vigorous physical activity.
Commotio cordis is the second highest cause of death in athletes younger than 14 years and typically involves young, predominantly male, athletes who experience a sudden, blunt trauma to the anterior chest resulting in cardiac arrest and sudden death. Baseball is the most common sport in which this condition occurs and nearly all commotio events are caused by direct baseball strikes to the left chest wall.
The American Academy of Pediatrics finds that children 5 to 14 years of age may be uniquely vulnerable to this blunt chest impact because their chest walls are more elastic and more easily compressed. Data from the United States Commotio Cordis Registry ("the Registry") show that 26 percent of those who experience commotio cordis are younger than 10 years and 75 percent are younger than 18 years. Approximately 10 to 20 commotio cordis events are added to the Registry every year, but the actual incidence is likely much greater due to underreporting and lack of recognition. The survival rate during the initial years of the Registry (1970-1993) was only 10 percent but has increased to 58 percent in recent years (2006-2012). This progressive decline in commotio cordis fatalities can be attributed to earlier recognition of a commotio cordis event, earlier commencement of cardiopulmonary resuscitation (CPR), and the increasing availability and use of automated external defibrillators (AED).
###
Peter N. Spencer
Chief of Operations
City Council Minority Leader Steven Matteo
O: (212) 788-7159