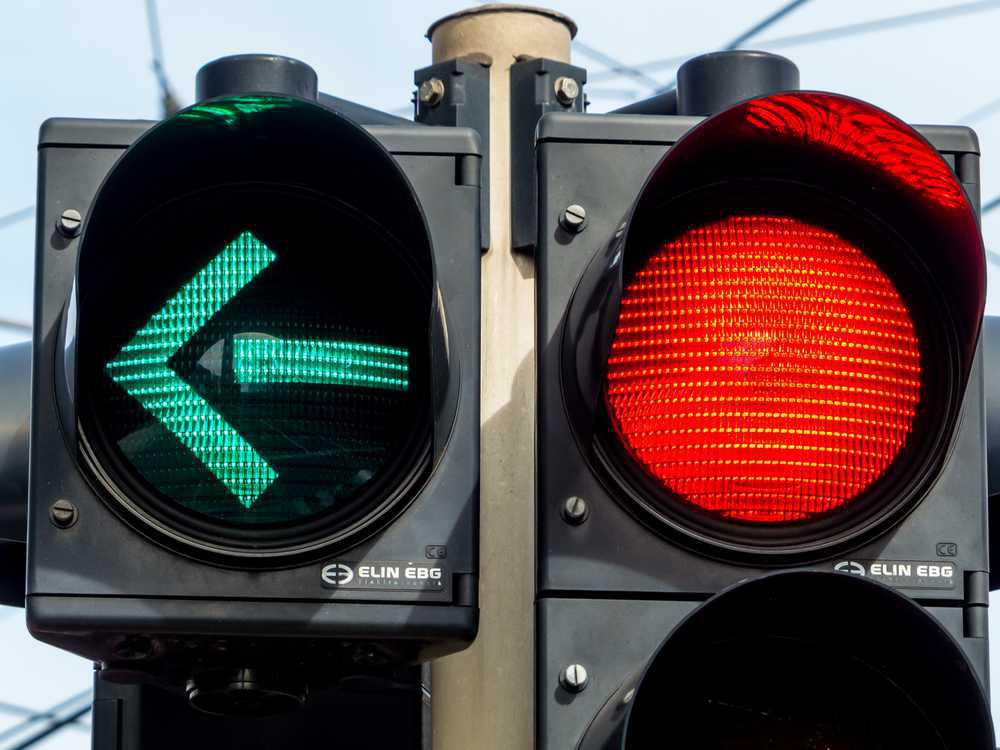 AT MATTEO'S REQUEST, CITY TO INSTALL SEVEN ADDITIONAL SMART LEFT-TURN SIGNALS AT INTERSECTIONS ACROSS THE DISTRICT
These locations bring to 26 the number of new left-turns approved or installed in the Mid-Island since the Councilman began his block-by-block campaign to fix local traffic problems about four years ago
New York, NY – City Council Minority Leader Steven Matteo today announced the New York City Department of Transportation (DOT) has approved seven additional dedicated left-turn signals for Mid-Island intersections that will utilize "smart" sensor technology. These approvals bring to 26 the number of new left-turns approved or installed in the Mid-Island since Councilman Matteo began his "block-by-block" campaign to fix local traffic problems about four years ago.
In total, Matteo's efforts have added 15 new smart left-turn signals - which are triggered by a wireless sensor, called a puck, embedded in the roadway which sends a signal to the traffic light when cars queue in a left-turn lane – to the district. These smart signals greatly improve safety, while maximizing traffic flow and efficiency.
"When the first smart left-turn signal was approved for the Mid-Island about a year ago, I said this new technology would be a game-changer for traffic my district – and it has. With dozens more dedicated left-turn signals, including 15 smart signals, approved or installed since then, we are improving safety, moving traffic and helping to ease commutes for Staten Islanders, one intersection at a time," said Minority Leader Matteo. "I am very thankful to DOT for partnering with me on this endeavor. After a meeting in my office at City Hall last summer, DOT agreed to re-examine dozens of intersections that may not have met their standard criteria for left-turn signals, and are now moving forward with smart signals and other improvements at these intersections that will greatly alleviate congestion."
The recently approved left-turn signals will be installed by the end of 2018 at the following intersections:
Amboy Road and Guyon Avenue
Richmond Avenue and Merrill Avenue
North Gannon Avenue and Woolley Avenue
Richmond Avenue and Christopher Lane/Lamberts Lane
Richmond Avenue & Lander Avenue
Woolley Avenue and South Gannon Avenue
Victory Boulevard and Willowbrook Road
About Smart Left Turns
Unlike previous generation left-turn signals that are set to timers, smart-left turn signals utilize a 'puck,' a small electronic sensor (about the circumference of a hockey puck – hence the name) that is embedded in the pavement. When a vehicle passes over it, the puck sends an electronic pulse to the signal controller that a vehicle has pulled up to the traffic light.
In general, pucks are easier and less inexpensive to install and maintain than wired signals and "loop" detectors. Once an appropriate road location is found, they can be dropped into a small hole drilled in the pavement, then covered with high-strength epoxy for protection. The pucks contain a battery that can last five to seven years or longer.
Update on Matteo's Block-by-Block Local Traffic Improvement Campaign
Of the 39 requests Matteo has made for left turn signals in his district, 26 have been approved. That includes 15 smart left-turn signals.