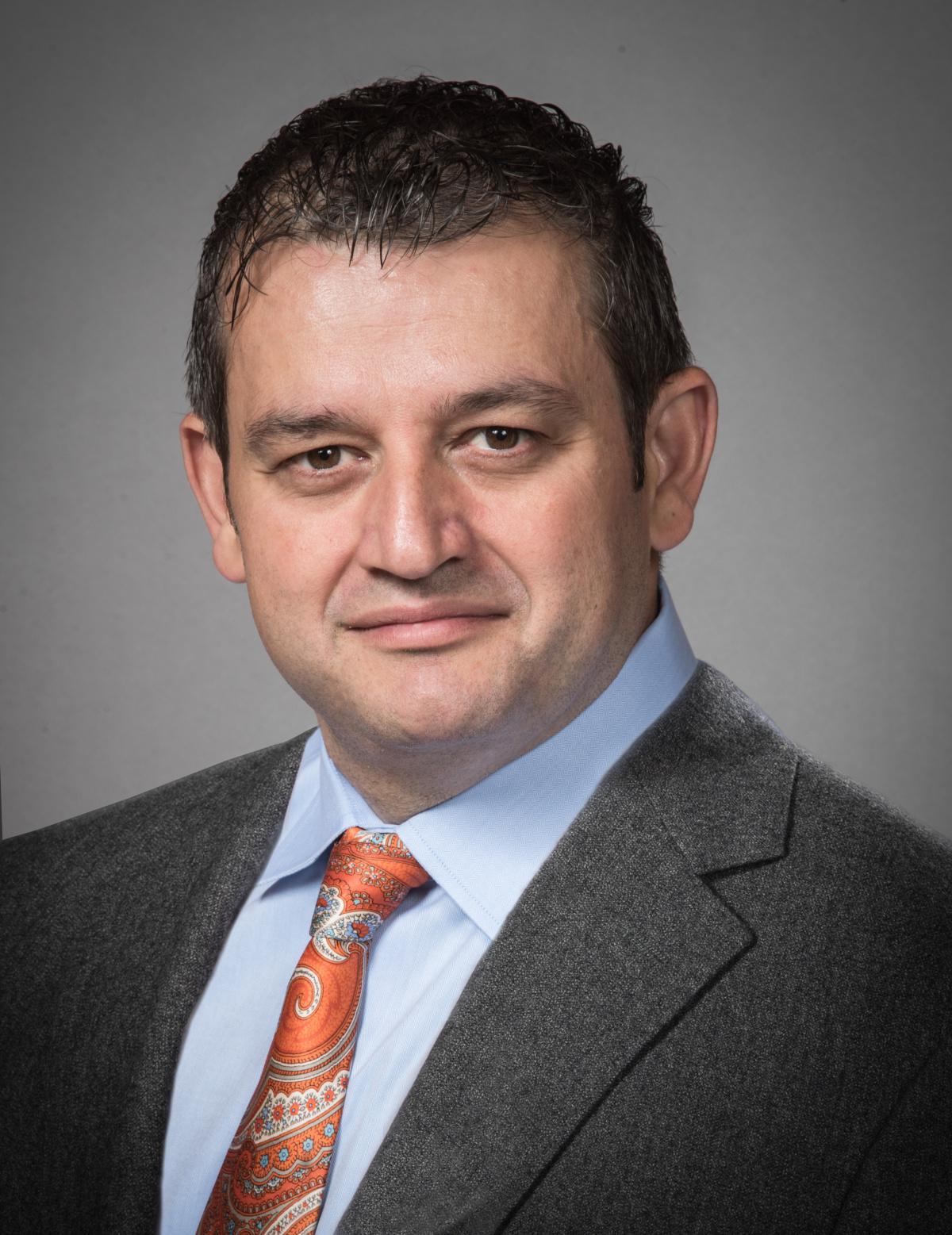 Brahim Ardolic, MD, chair of emergency medicine at Northwell Health's Staten Island University Hospital (SIUH), has been appointed executive director of the 666-bed hospital, overseeing SIUH's North and South campuses. He succeeds Donna Proske, RN, who recently retired after leading the hospital since 2013.
Dr. Ardolic has been instrumental in transforming SIUH's Department of Emergency Medicine into a modern academic facility with a regional and national presence. He has served as the hospital's chair of emergency medicine since 2007. Earlier this year, he was named western region vice president of Northwell Health's emergency medicine service line, with administrative oversight of the health system's emergency departments in Manhattan, Staten Island and Westchester County.
"Brahim Ardolic has been a rising star in Northwell Health since joining Staten Island University Hospital more than a decade ago," said Michael J. Dowling, president and CEO of Northwell Health. "A long-time Staten Islander, his commitment to the community has been proven time and time again, especially during Superstorm Sandy and during the current opioid epidemic that has impacted thousands of families on Staten Island. Brahim's leadership and forward thinking in developing new programs and uninterrupted emergency care in response to public health issues facing the island make him an ideal choice to lead the hospital and its nearly 6,600 employees."
As chair of emergency medicine, Dr. Ardolic helped design SIUH's 74-bed emergency department. He developed IT systems and initiated numerous process efficiencies. During the past five years, he worked to support SIUH's training programs and expanded its grant-funded portfolio as vice president of research.
Among his proudest achievements were establishing the hospital's Emergency Medicine Residency Program, which has improved quality by building a pipeline of talented emergency medicine physicians, and assisting local residents during Hurricanes Sandy and Irene. Despite dealing with one of Staten Island's worst natural disasters in Superstorm Sandy, Dr. Ardolic's team managed patient care while keeping core treatment services readily available to borough residents.
Dr. Ardolic joined SIUH in 2004 as administrative director of emergency medical services and is a graduate of Northwell Health's inaugural Physician High Potential Program. He started his career as an attending physician at King's County Hospital Center. He has published numerous articles on emergency medicine, and is currently president of the New York Chapter of American College of Emergency Physicians (NYACEP), where he has served on the Board of Directors for eight years.
Dr. Ardolic earned his medical degree from SUNY Downstate Medical Center and his BA from Brooklyn College.
About Northwell Health
Northwell Health is New York State's largest health care provider and private employer, with 23 hospitals, more than 600 outpatient facilities and nearly 15,000 affiliated physicians. We care for over two million people annually in the New York metro area and beyond, thanks to philanthropic support from our communities. Our 66,000 employees – 15,000-plus nurses and 4,000 employed doctors, including members of Northwell Health Physician Partners – are working to change health care for the better. We're making breakthroughs in medicine at the Feinstein Institute for Medical Research. We're training the next generation of medical professionals at the visionary Donald and Barbara Zucker School of Medicine at Hofstra/Northwell and the Hofstra Northwell School of Graduate Nursing and Physician Assistant Studies. For information on our more than 100 medical specialties, visit Northwell.edu.
Contacts:
Terry Lynam
Christian Preston