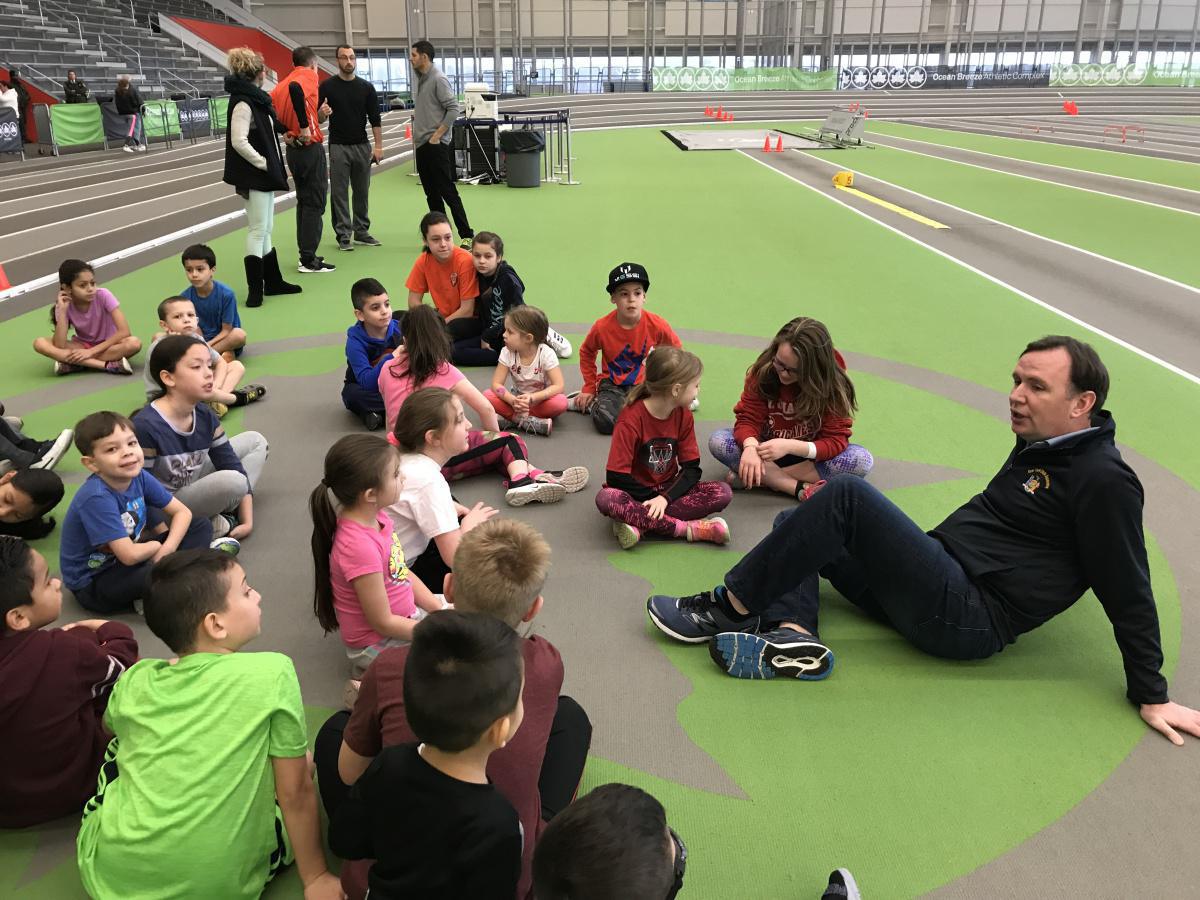 Today, February 22nd, Assemblyman Michael Cusick (D-Mid-Island) hosted a Track and Field Activity Day at the Ocean Breeze Athletic Complex. The event looked to encourage kids to stay active during the winter school break through physical exercise. Total Fitness Challenge attendees were able to learn and participate in various track and field skills such as techniques for long jumps, hurdles, high jumps, shot put, and relay racing skills. There were 28 children ranging from grades Kindergarten and 8th grade in attendance.
The competition portion of the Total Fitness Challenge will commence during the month of June of this year. Brochures for the program will be delivered to all elementary schools across the island. Parents can also contact the office, during the summer months, to request a brochure. The summer schedule of activity days will be posted on totalfitnesschallenge.org. Also, photos from today's event will be posted on the Total Fitness Challenge Facebook page.
For more information, stay in touch with Assemblyman Cusick's Facebook page, and check the Total Fitness Challenge website at totalfitnesschallenge.org.