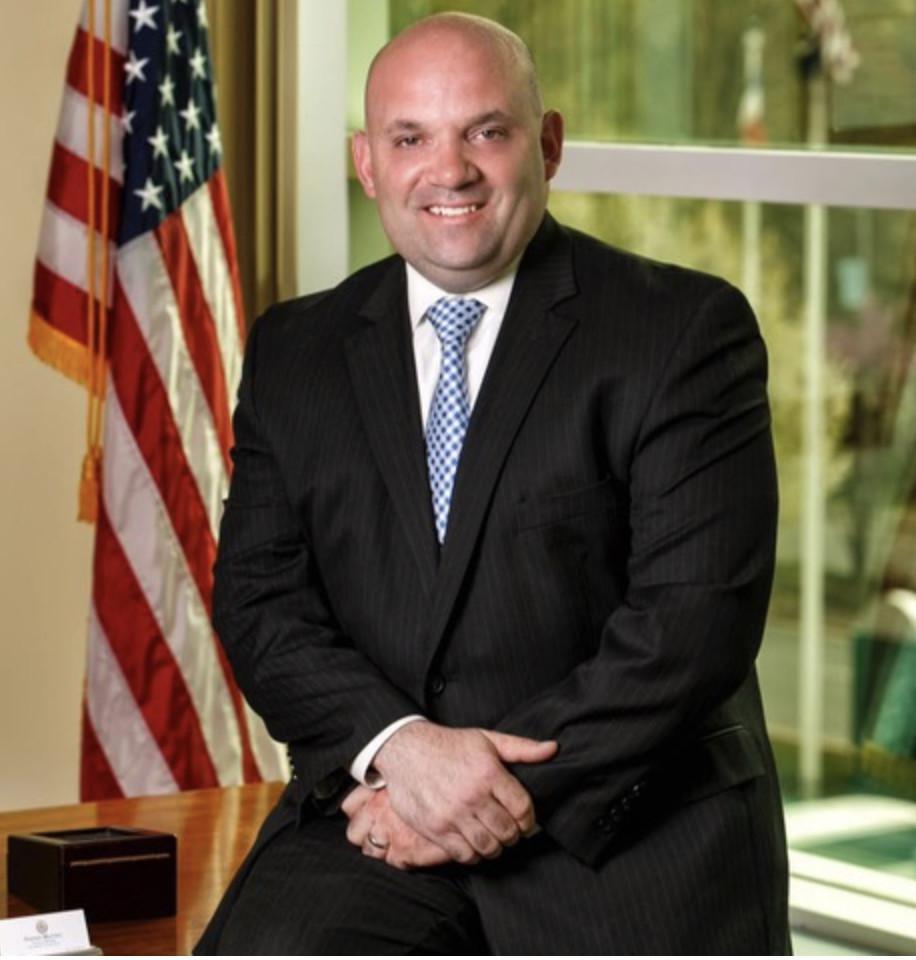 A lifelong Staten Islander and Longtime Public Servant, Matteo Pledges to Continue Working with Mayoral Administration and Council Colleagues and Providing a "Respectful Voice of Dissent"
Staten Islander Steven Matteo will begin his second term as the Minority Leader of the City Council when the new Council term begins next week. Matteo was re-elected unanimously by his colleagues to lead Republican Delegation of the New York City Council late last month.
The Republican Delegation of the City Council consists of Minority Leader Matteo, Councilman Joseph Borelli of Staten Island, who is the Minority Whip, and Councilman Eric Ulrich of Queens. The Minority Leader's duties include a leadership role in the Council and participation in Council-Mayoral budget negotiations.
"I am humbled and honored my colleagues have once again chosen me to lead the Minority Delegation. While we are small in number, the Republicans in this body play a vital role as strong but respectful voices of dissent and fierce advocates for everyday, middle class New Yorkers," Minority Leader Matteo said. "I look forward to continuing the venerable tradition of the City Council Minority Leader, and working with my colleagues on both sides of the aisle to help shape this body's policies and legislation."
About Minority Leader Steven Matteo:
Steven Matteo was elected to the City Council to represent Staten Island's 50th District in November 2014, and re-elected earlier this month. He was first elected Minority Leader on July 1, 2015.
In his first term in the Council, Matteo has authored 11 bills that have become law, including legislation that significantly expands the property tax exemption for veterans; provides oversight of the Parks Department tree maintenance and sidewalk repair program and the Department of Buildings' licensing of site safety personnel; mandates defibrillators at little league games and practices; requires the use mold-resistant materials in flood-zone construction; and created two Business Improvement Districts (BIDs). He has also worked with the Department of Sanitation to create the city's first eWaste curbside collection program for Staten Island, which is now being expanded to other boroughs; fought with his colleagues to secure hundreds of millions in funding to repair the city's crumbling roads; and worked with the Department of Transportation to utilize left-turn signals and smart light technology to improve safety and traffic flow at dozens of intersections in his home borough.
He is currently a member of the City Council committees on Finance; Public Safety; Recovery and Resiliency; Rules, Privileges and Elections; Sanitation and Solid Waste Management; and Standards and Ethics.
The Councilman holds a B.A. in Political Science from St. Francis College and a Juris Doctorate from Touro Law School. A lifelong Staten Islander, he resides in Westerleigh with his wife Anne and their four children.