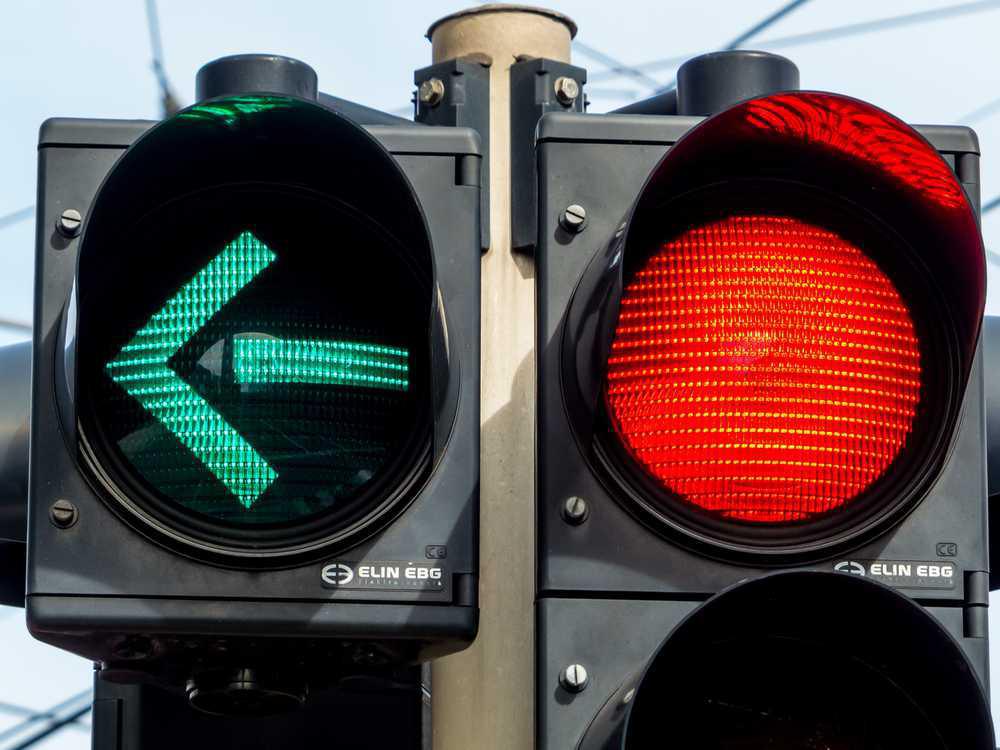 DOT TO INSTALL THREE MORE 'SMART' LEFT-TURN SIGNALS AT MID-ISLAND INTERSECTIONS AT MATTEO'S REQUEST
The three additional locations brings to 19 the number of new left-turn signals, including eight smart signals, approved or installed in the Mid-Island since the Councilman began his block-by-block campaign to fix local traffic problems four years ago
Staten Island, NY – City Council Minority Leader Steven Matteo today announced the New York City Department of Transportation (DOT) has agreed to install 'smart' left-turn signals at three additional intersections in Spring 2018. Smart left-turn signals are triggered by a wireless sensor embedded in the roadway of the left turn bay to help maximize traffic flow and efficiency. These three additional Mid-Island intersections bring to 19 the total number of left-turn signals – including eight smart signals - installed or to be installed in the district since the Councilman began his block-by-block, intersection-by-intersection campaign to improve local traffic when he took office four years ago.
The three intersection that will soon have smart left-turn signals are:
Forest Hill Road and Rockland Avenue, Northbound and Soyuthbound
Victory Boulevard and Bradley Avenue, Southbound and Westbound
Victory Boulevard and Manor Road, Southbound and Westbound
"Most of our borough's roads were not designed to handle the volume of traffic we currently have. While major infrastructure projects, like street widenings, can help, they are costly, time-consuming and not always practical. For these three congested intersections, in particular, we need an immediate and effective solution - which is why I made installing smart left-turn signals at these heavily trafficked intersections a priority," said Minority Leader Matteo. "Smart left-turn signals are a game changer our borough's traffic. Because they use a wireless sensor, they optimize traffic flow and efficiency. They are also relatively inexpensive and can be easily installed at locations that do not always meet traditional engineering standards for signalization. I consider them an essential tool in my block-by-block, intersection-by-intersection strategy to fixing local traffic problems."
About Smart Left Turns
Unlike traditional left-turn signals that are set to timers, smart-left turn signals utilize a 'puck,' a small electronic sensor (about the circumference of a hockey puck – hence the name) that is embedded in the pavement. When a vehicle passes over it, the puck sends an electronic pulse to the signal controller that a vehicle has pulled up to the traffic light.
In general, pucks are easier and less inexpensive to install and maintain than previous generations of wired detectors. Once an appropriate road location is found, they can be dropped into a small hole drilled in the pavement, then covered with high-strength epoxy for protection. The pucks contain a battery that can last five to seven years or longer.
Update on Matteo's Block-by-Block Local Traffic Improvement Campaign
Of the 36 requests Matteo has made for left turn signals in his district, 19 have been approved. That includes a smart left-turn signal installed at the intersection of Hylan Boulevard heading onto Midland Avenue last month, and four others slated for installation.
Matteo has had several meeting with DOT officials over the summer and in recent months to discuss expanding the use of left-turns signals and smart lights. The Councilman has also asked the agency to reconsider their position on certain locations.
"I am very grateful to DOT for working with me to get this done," Matteo added. "Over the last several years they have really made an effort to make these left-turn signals a reality in our neighborhoods, and I look forward to our continued partnership as we discuss other intersections I believe are suited to these improvements."