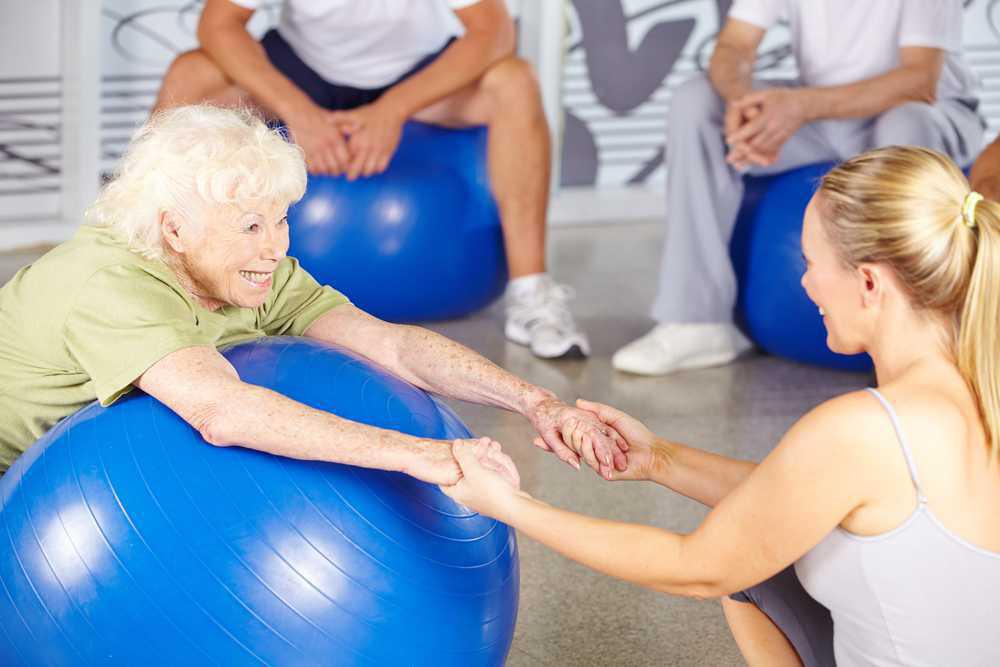 GOVERNOR CUOMO ANNOUNCES NEW YORK DESIGNATED THE FIRST AGE-FRIENDLY STATE IN THE NATION BY AARP AND THE WORLD HEALTH ORGANIZATION
Overall Health in New York Ranks Among Top 10 in the Nation in 2017
Designation Supports the Governor's Efforts to Advance the Health Across All Policies Initiative
Governor Andrew M. Cuomo today announced that New York has been designated the first age-friendly state in the nation by the AARP and the World Health Organization. This achievement is a result of the Governor's directive to include health in state agency policy-making, an effort that will result in more livable communities for people of all ages and enable more New Yorkers to age comfortably in their homes.
"This administration has worked to create livable communities that support the unique needs of seniors and improve quality of life for all New Yorkers," Governor Cuomo said. "As we continue to support community development efforts that deliver health and wellness opportunities for residents, we are honored to be recognized by two of the world's most prestigious organizations for establishing New York as the first age-friendly state in the nation."
In order to achieve this designation, New York ranked high in the eight age-friendly and livable community domains outlined by WHO and AARP, which include:
Outdoor spaces and buildings

;

Transportation

;

Housing

;

Social participation

;

Respect and social inclusion

;

Work and civic engagement

;

Communication and information

;

and

Community and health services.
New York also ranks among the top 10 states in the nation for health, up from its ranking as the 40th healthiest state in 1990. This marks the largest five-year gain of all 50 states in the 2017 annual America's Health Rankings report.
Efforts to become an age-friendly state are supported by the Governor's new Health Across All Policies initiative, announced in the 2017 State of the State, to incorporate health and healthy aging into State Agency decision making. This approach utilizes the goals of the New York State Department of Health's Prevention Agenda, the blueprint to improve the health of all New Yorkers in five priority areas and reduce health disparities. Meeting these goals, which include reductions in obesity and diabetes, improvements in environmental health, and enhancements in mental health services, will require attention to factors outside of health care, such as access to outdoor spaces and healthy foods, and improvements in education, housing and jobs.
In the 2017 State of the State, Governor Cuomo tasked state agencies with earning designation as the first age-friendly state. The event marks the accomplishment and partners with the largest and one of the most active outreach organizations in America, signaling the reasons why Boomers should stay in and move to New York State. Municipalities throughout the country have earned the age-friendly designation, but so far, no state has achieved that honor.
Under the leadership of Governor Cuomo, New York has made great strides toward becoming an age-friendly state. Since 2012, the New York State Office for the Aging and the New York State Department of State have been working collaboratively on the Livable New York Initiative, which aims to support the development of more liveable communities across the state. This multi-agency effort resulted in the establishment of a technical assistance resource manual to guide municipalities as they seek to make planning decisions around improving livability and mobility.
In 2017, the Governor also announced the launch of the first in the nation statewide aging services mobile app to connect older adults and caregivers with valuable local resources and services, including information regarding health and wellness, housing, and transportation options, among others. The New York State Office for the Aging's Aging Services app puts easily understandable information into the hands of older New Yorkers, helping them remain healthy and connected to their communities.
As part of Governor Cuomo's $10 billion House NY 2020 commitment, 8,659 affordable housing units have already been created for older adults by New York State Homes and Community Renewal since 2011 - 1,270 of which are part of the House NY 2020 plan. The plan aims to establish and preserve over 100,000 units of affordable housing throughout the state by the end of 2020.
The Governor has awarded $10 million to 10 regional downtown areas twice as part of the state's Downtown Revitalization Initiative, in rounds one and two in 2016 and 2017. Many applications included planning and revitalization elements that will make downtown communities more livable, including the presence of mixed use spaces, housing at varying levels of affordability, and streets that are both walkable and bikeable to encourage healthy habits for residents of all ages.
In addition, 10 regional Sustainable Development and Collaborative Governance conferences were held last year to discuss the benefits of sustainable community planning and certification as an age-friendly community. The events helped promote collaboration by bringing together community development experts, local elected officials and business leaders. The culmination of these conferences was the release of a handbook for local governments and nonprofits that serves as a one-stop resource for state-funded grants and programs.
AARP Senior Vice President for Programs Jean Setzfand said, "New York will be the model, showing other states the way."
AARP New York State Director Beth Finkel said, "AARP New York is thrilled that ours has become the first state in the nation to be recognized with the Age-Friendly Network. Governor Cuomo is showing great vision, foresight and leadership. His action will prompt a rethinking of how all of our communities are structured for the benefit not only of the 50+ but for New Yorkers of all ages. Improvements across the state such as more bus stop shelters and benches, better sidewalks and pedestrian-friendly streets, and parks where grandparents can take their grandchildren during working hours will help all generations."
New York State Department of Health Commissioner Howard Zucker said, "New York State is truly at its best when it meets the needs of all its residents. By making it the first age-friendly state in the nation, we are working to ensure that all New Yorkers will have access to safer, more livable, healthy communities that will serve as an inspiration to states throughout the country. This is another of example of how we are making NY the healthiest state for people of all ages."
New York State Office for the Aging Acting Director Greg Olsen said, "I applaud Governor Cuomo for his leadership in making New York the first age-friendly state. Older New Yorkers are a vital part of their families and communities, substantially contributing economically, socially, and intellectually through volunteerism, civic engagement, employment, and tourism. Communities that understand and adopt the principles of livability and smart growth are communities that are healthy and vibrant places to live for people of all ages that will attract new residents and retain existing residents."
New York State Secretary of State Rossana Rosado said, "Governor Cuomo has established New York at the forefront of the movement to create healthy, livable communities for all ages. We are excited to have AARP and the World Health Organization recognize New York State as the first official age-friendly certified state in the nation. The Governor's Downtown Revitalization Initiative is a major component of the state's livable community approach. That program's selection criteria and program goals focus on building downtowns with recreational, cultural, and employment opportunities that are attractive to all New Yorkers, especially the elders and millennials that are driving urban growth."
Assemblywoman Donna Lupardo, Chair of Assembly Committee on Aging said, "I am thrilled with the Governor's commitment to New York as an Age-Friendly State. This designation shows just how far this state has come in terms of providing healthy living opportunities for all of our residents. I am proud to continue working with the Governor and my colleagues in the Legislature as we further advance sustainable and liveable community development in every region of the state."
In the face of a rapidly aging population, the AARP and the World Health Organization have taken steps to help develop more age-friendly communities. The AARP Network of Age-Friendly Communities encourages states, cities, towns, and counties to focus on the environmental, economic, and social factors that affect the health and well-being of older adults. The WHO has developed the "8 Domains of Livability," a guide to creating communities that are more accommodating to older residents. The domains include civic participation and employment; respect and social inclusion; and access to communication and information.