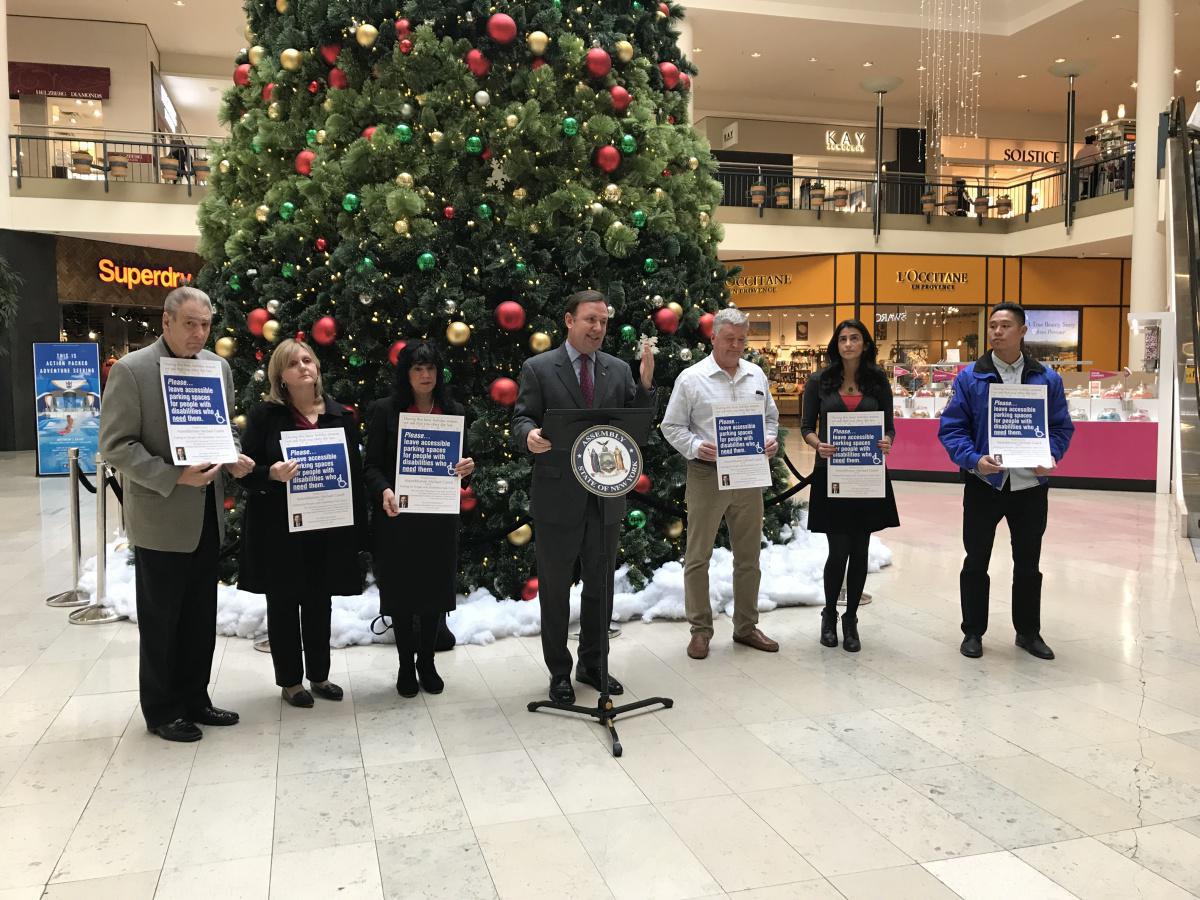 The Disabled Parking Task Force, organized by Assemblyman Michael Cusick (D-Staten Island) made an announcement on Monday, December 4th, at 10 AM regarding the start of the Taskforce's 14th annual Public Awareness Campaign.
"As the holiday season approaches and stores fill up with customers, please remain aware that spaces are reserved for disabled residents for a reason. Inconsiderate drivers park their vehicles in these spots, blatantly disregarding those disabled shoppers who need access to these spaces" said Assemblyman Cusick. "This Disabled Parking Task Force was formed based on people's frustration of shoppers with no tag taking away parking spots for people who need them. In the spirit of giving, we are asking all Staten Islanders to remember disabled parking is for the disabled. The convenience for you to park in a spot, without a permit, is an inconvenience to someone with a disability who needs the spot to access the store."
Present for the Disabled Parking Task Force annual Public Awareness Campaign were Dennis McKeon from Where to Turn Staten Island, Lorraine DeSantis from Staten Island Center for Independent Living, Victoria Giordano from the NYC Department of Transportation, John Sibal from the NYPD Community Affairs Unit, Joseph Crocitto from the NYC Police Alliance, and Jim Easley from the Staten Island Mall.
Any Staten Island business that wishes to participate should contact Assemblyman Cusick's office, at (718) 983-5861 and a Taskforce volunteer will install a sign in their parking lot reminding shoppers to reserve the disabled parking spaces for those who truly need them.