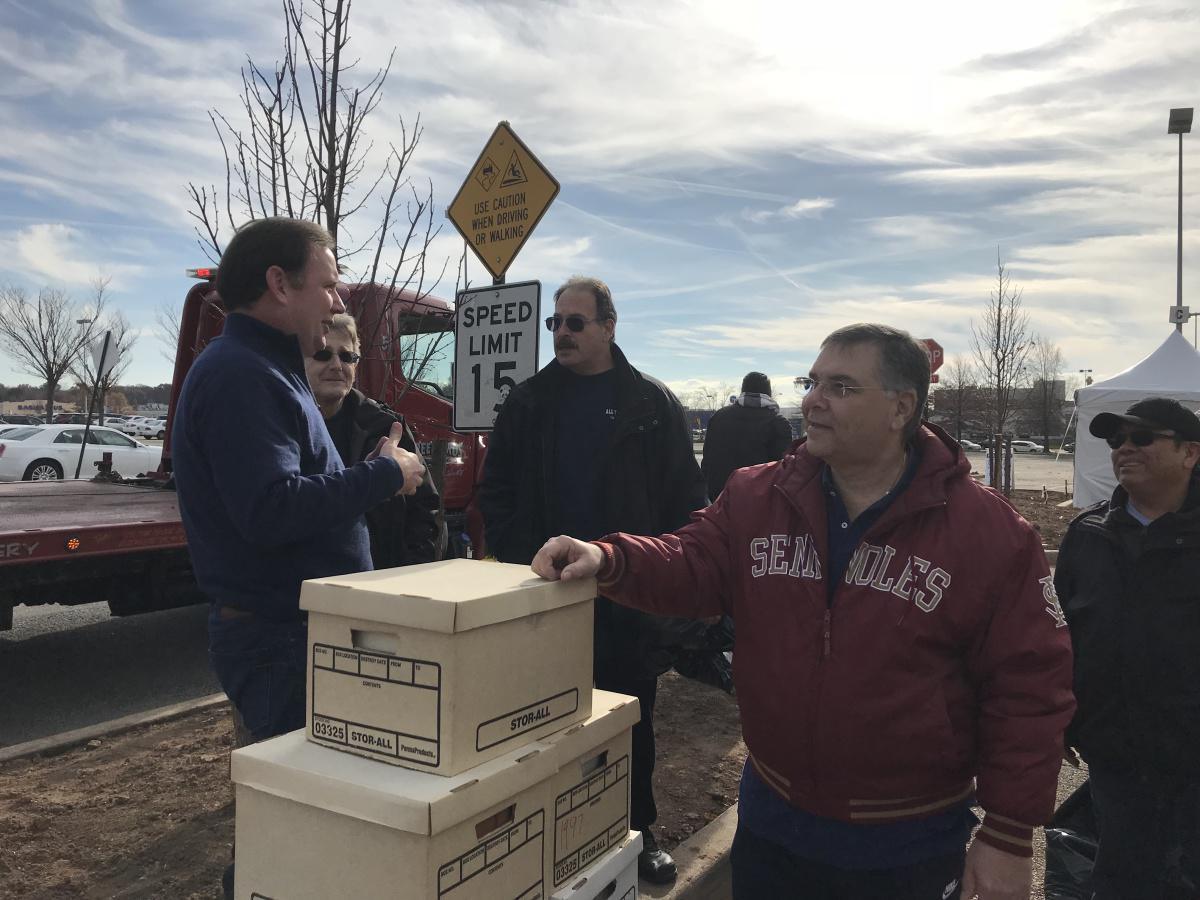 On Saturday, December 2nd, Assemblyman Michael Cusick (D-63rd Assembly District) and Senator Andrew Lanza (R-24th Senate District) hosted a Secure Shred Event. The event took place at the Staten Island Mall Sears parking lot, at the corner of Richmond Ave and Platinum Ave between the hours of 12pm-3:00pm. In an effort to help their constituents protect themselves from identity theft, the American Security Shredding Corp provided on-site paper shredding to dispose of any unwanted confidential documentation. About 200 Staten Islander came out and took advantage of the paper shredding event.
"Our constituents have confidential documents stored in their homes with no way of disposing of them securely. Individuals who do not own a shredder have to pay a fee, by the pound, in order to shred documents, which can serve as a deterrent for some individuals to shred their documents. If not disposed of in a secure manner, personal and confidential documents can end up in the wrong hands and can lead to identities being stolen. Identity theft is the nation's fastest growing crimes and in order to prevent such an act, hosting free shred events helps our constituents protect themselves by knowing their documents are being disposed of appropriately. I would like to thank Senator Lanza for co-sponsoring this event with me and American Security Shredding Corp for providing the on-site paper shredding" said Assemblyman Cusick.
Senator Andrew Lanza said, "Identity theft and financial fraud are real concerns that we must protect against. By shredding sensitive documents people can rest a little easier knowing that they are better protected against possible fraud."