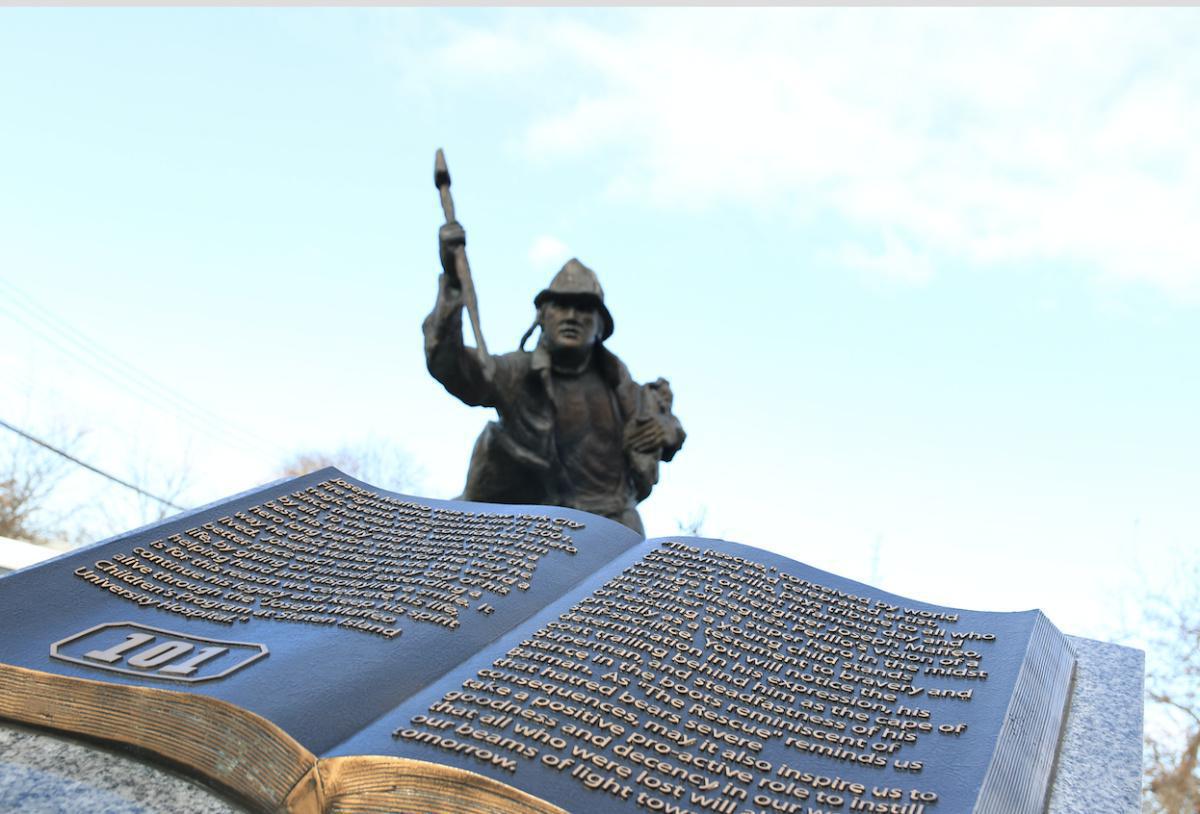 Anticipation of the Maffeo Foundation's Casino Night brings $125,000 pledge to SIUH
As Americans across the country get ready to sit down with family and friends to give thanks for their blessings, five benefactors on Staten Island payed their blessings forward to benefit future generations of Staten Islanders.
The five benefactors committed a total of $125,000 to the Joseph Maffeo Foundation in support of a neonatal intensive care unit (NICU) part of a new Women and Newborn Center at Staten Island University Hospital (SIUH); as part of a kick-off for the foundation's Casino Night 2018.
The benefactors included: The Service Auxiliary of Staten Island University Hospital led by Barbara Strype, Mr. Ray Masucci and Family, Friends of Bill Micciuli represented by Nick Mehnert, Joe Saraceno, Jack Spillane and Mike Scavetta, Mr. Jimmy Glover of Westerleigh Press and Dr. Ted and Valerie Strange. Each benefactor will make a $5,000 a year commitment for five years as part of this pledge.
Said Donna Proske, Executive Director of SIUH "In this holiday season we are truly thankful for the Maffeo Foundation led by Linda and Keith Manfredi, for all of their continued efforts to support Staten Island University Hospital and for the generosity of all the NICU benefactors".
The ceremony happened at the foot of the Joseph Maffeo Memorial Statue located at SIUH's North Site, a tribute to the firefighter who heroically lost his life in the line of duty on September 11th, serving Ladder Company 101 in Brooklyn. Since his passing, Maffeo's legacy lives on through the foundation that bears his name, providing funds in their mission to "Make the World a Better Place." The foundation has supported numerous projects at SIUH, notably the total renovation of the hospital's pediatric unit, support of the pediatric section of the emergency and trauma center, the comprehensive breast center and now the Women and newborn center.
Linda and Keith Manfredi both passionately spoke about Joseph Maffeo's legacy and how they have committed themselves to the health and well being of Staten Island's littlest patients in his name and memory. The Maffeo Foundation has committed $500,000.00 to the construction of the new Joseph Maffeo Neonatal Intensive Care Unit.
The Maffeo Foundation Casino Night will be held on March 24, 2018 at the Hilton Garden Inn, 1100 South Avenue, Staten Island, NY 10314 with proceeds benefitting the new NICU.
For more information, contact the Joseph Maffeo Foundation at 718-227-0812.