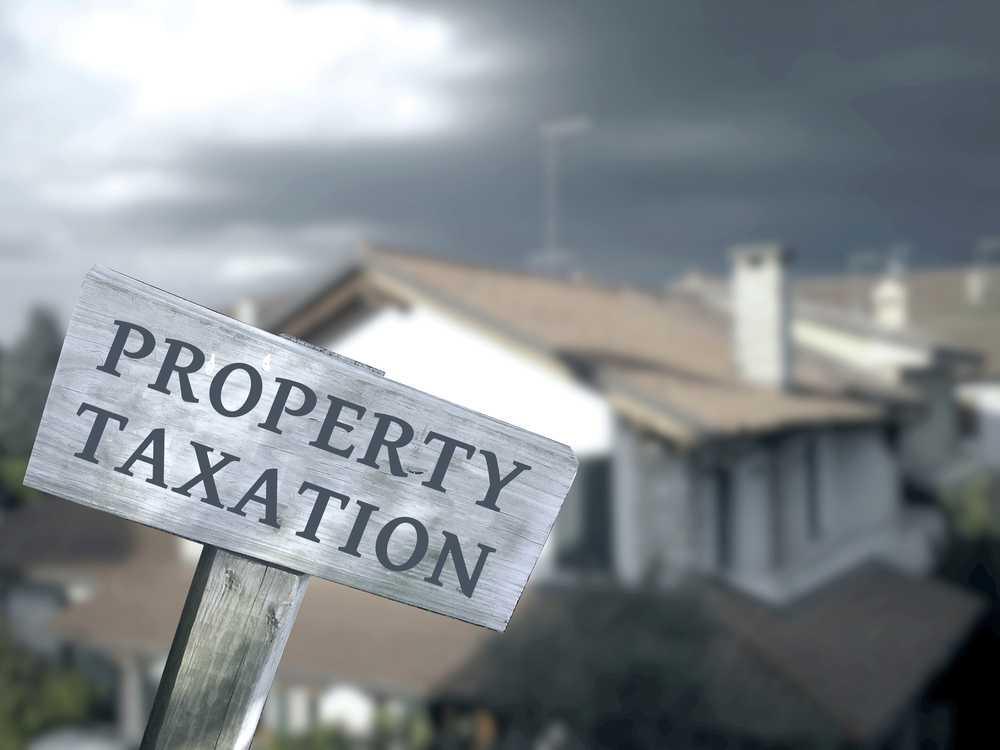 MATTEO & BORELLI URGE NEWLY RE-ELECTED MAYOR TO EMPANEL PROPERTY TAX REFORM COMMISSION IMMEDIATELY
Fixing the inequitable property tax system should be the first step in fulfilling second-term promise to "make the city fairer,' the Staten Island GOP lawmakers say in a letter to Mayor after his win
City Council Minority Leader Steven Matteo and Minority Whip Joseph Borelli today are urging the Mayor to empanel a property tax reform commission immediately, to begin what is expected to be the long and difficult process of fixing the city's inequitable property tax system. The Staten Island Republican lawmakers made the request in a letter sent to the Mayor after he won re-election last Tuesday night and promised to "move quickly" to make New York "a fairer city" in his second term.
They also asked the Mayor to reinstate a property tax rebate to provide relief for overburdened homeowners, and as a show of good faith that his administration is serious about property tax reform.
"There is no silver bullet for this city's broken, fundamentally unfair property tax system. Fixing it is going to take a lot of time, a lot of work, careful consideration and some tough decisions. That is why the process must begin now," said Minority Leader Matteo. "The Mayor agrees with us. He has included fixing the property tax system in his second-term agenda, as part of his commitment to make New York City fairer for everyone. We are simply asking the Mayor to do what he also already promised to do, and to act with the same urgency he has acted on other issues he felt were vital to the public welfare."
"Middle class homeowners in my district were promised that the city would take an earnest look at the way property taxes are assessed and bring equity to the process. As many of my constituents have known even before a formal study was produced, Staten Islanders are paying more than their share of taxes. Mayor de Blasio has an obligation to uphold his campaign promise and ensure an equitable property tax system and Minority Leader Matteo and I intend to hold him to it," said Minority Whip Borelli.
For years, political leaders, government watchdog groups and public policy think tanks have acknowledged New York City's property tax system is flawed, inequitable and inconsistent. Properties with similar market values pay vastly different tax bills, both within tax classes and among tax classes; the methods of assessing property values are opaque, convoluted and seemingly unrelated to real world sale prices; and middle-class and working-class homeowners pay considerably higher property taxes relative to owners of high-priced, luxury co-ops or condominiums.
To tackle this problem, Matteo and Borelli asked the Mayor to empanel a bipartisan property tax reform commission comprised of various stakeholders in December 2016. The commission would exam the inequities and irregularities in the manner in which property values are assessed and taxes are levied, provide a comprehensive analysis of the property tax system and recommend potential changes to it. It would require at least a year to finish its work and make final recommendations. That would be followed by public hearings. Any proposed changes to the property tax system the city decides to adopt would have to be drafted into legislation; approved by both the City Council and the State Legislature and their respective legislative committees; then signed into law by the Mayor and The Governor before they ultimately take effect.
This summer, the Mayor agreed to undertake property tax reform, but not until he was re-elected – a promise he reiterated during a victory speech last week.
"We understand the process of overhauling our arcane property tax system will be long, difficult and politically fraught. But that is exactly why it must begin now, with your campaign for re-election in the rearview mirror and a full second term as Mayor ahead of you," the lawmakers wrote to the Mayor after that speech.
In addition, Matteo and Borelli once again asked the Mayor to reinstate the property tax rebate. Homeowners received a $400 property tax rebate check between 2004 and 2009, when former Mayor Michael Bloomberg cancelled it, citing a financial crisis.
"As the economy continues to thrive, the city's budget has increased nearly 15 percent in past four years and its coffers have swelled with billions of dollars in revenue surpluses. But homeowners and their families have not necessarily shared in this prosperity," the Council members wrote. "Their property taxes continue to rise, along with the cost of utilities, groceries, gas and transportation, while their paychecks have remained relatively stagnant. Even a modest rebate check would provide them with much-needed financial relief, and could be used to pay bills or go back into the local economy."