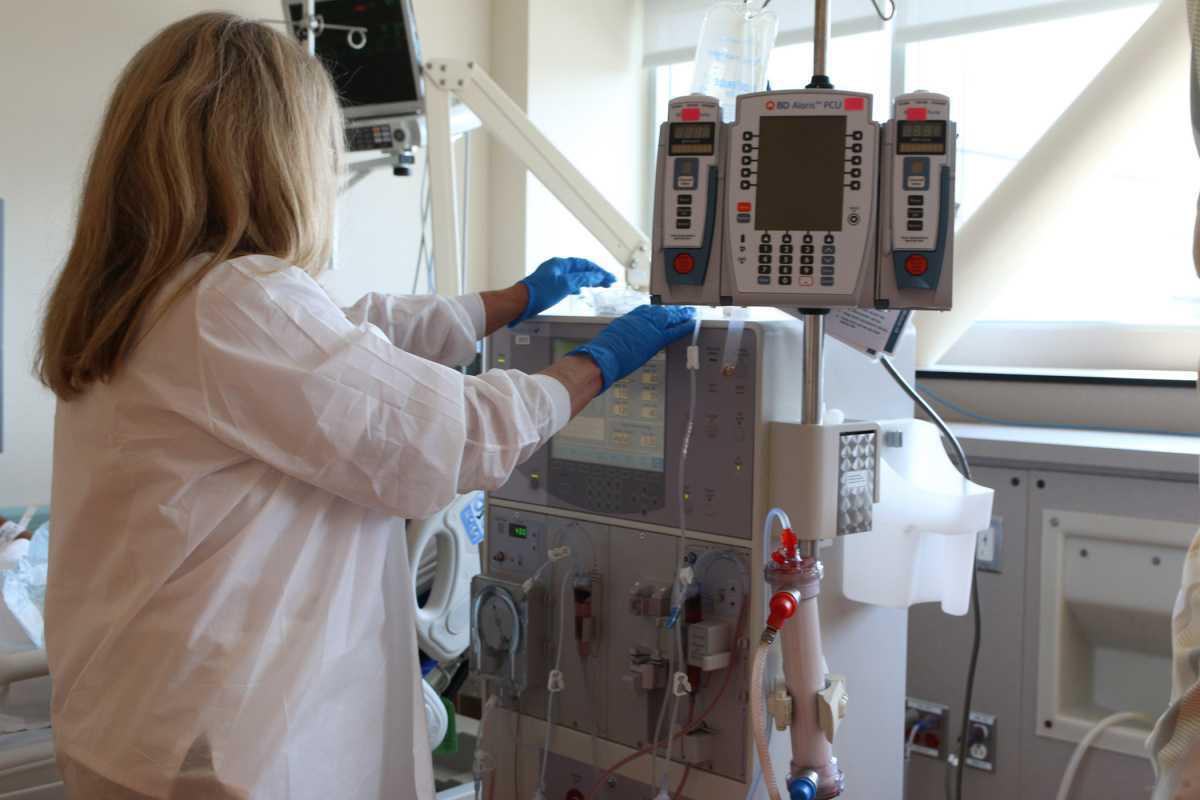 Staten Island University Hospital was nationally recognized as one of the top 50 hospitals in the United States for exceptional outcomes in nephrology, according to US News & World Report's 2019-20 Best Hospital rankings.
The high performing ranking (44th) is calculated by the hospital's exceptional clinical outcomes and was rated against more than 1,600 institutions in the U.S.
SIUH was also ranked 22nd in the metro area and the state.
The nephrology program's recognition is based on its focus to prevent and delay the need to start dialysis for patients with chronic kidney disease, which includes a multidisciplinary team aimed at nutritional guidance, social services, and diabetes management; coupled with the support of interventional radiology and vascular surgery.
SIUH's nephrology department's acute inpatient service provides over 4,500 treatments per year, such as hemodialysis, peritoneal dialysis, continuous veno-venous hemofiltration, and continuous veno-venous hemodialysis.
"This recognition is the result of metric-driven initiatives to increase patient outcomes and the overall experience of the care delivered," said Suzanne El-Sayegh, MD, associate chair of medicine at SIUH. "In a borough that has some of the highest rates of diabetes, obesity and heart disease, these all correlate with kidney health. Our commitment to caring for the patients in our community is always our guiding measure," she added.
The program's major focus has been on the growth of its home dialysis program and discharge planning to minimize hospital stays, as well as the promotion of preemptive transplant and overall transplant success in coordination with major transplant centers.
In addition to SIUH, four other Northwell Health hospitals – Lenox Hill Hospital in Manhattan, North Shore University Hospital in Manhasset, Long Island Jewish Medical Center in Queens and Huntington Hospital -- also achieved top-50 national rankings from US News in a combined 22 medical specialties.
In a separate survey released by US News in June on the nation's best children's hospitals, Northwell's Cohen Children's Medical Center received national rankings in nine pediatric specialties.
To see a complete listing of US News' Best Hospitals rankings, visit Best Hospitals.
# # #
About Northwell Health
Northwell Health is New York State's largest health care provider and private employer, with 23 hospitals, about 750 outpatient facilities and more than 13,600 affiliated physicians. We care for over two million people annually in the New York metro area and beyond, thanks to philanthropic support from our communities. Our 70,000 employees – 16,000-plus nurses and 4,000 employed doctors, including members of Northwell Health Physician Partners – are working to change health care for the better. We're making breakthroughs in medicine at the Feinstein Institutes for Medical Research. We're training the next generation of medical professionals at the visionary Donald and Barbara Zucker School of Medicine at Hofstra/Northwell and the Hofstra Northwell School of Graduate Nursing and Physician Assistant Studies. For information on our more than 100 medical specialties, visit Northwell.edu.