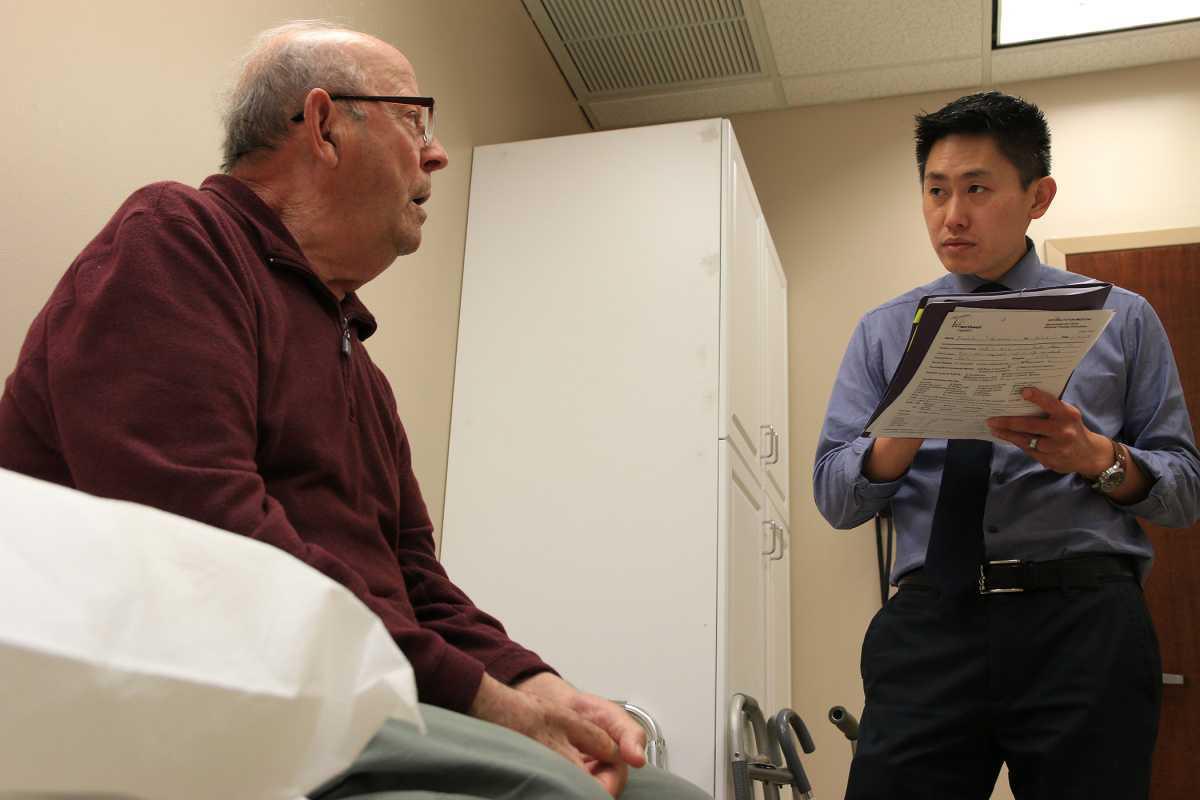 Clinic for neuromuscular conditions debuts on Staten Island
STATEN ISLAND, NY – Adults with debilitating neuromuscular conditions, such as muscular dystrophy and ALS, no longer have to leave the borough for treatment now that Staten Island University Hospital has debuted its Comprehensive Neuromuscular Program. It is the first clinic of its kind on Staten Island.
"Patients with neuromuscular conditions often use assistive devices or motorized wheelchairs, so they may have a hard time getting around," said Edward Yu, MD, a neurologist and head of the neuromuscular clinic.
Neuromuscular diseases include conditions which affect the nerve and muscles, often resulting in conditions that weaken and break down skeletal muscles over time. Examples of these conditions include Muscular Dystrophy and ALS (also known as Lou Gehrig's disease), which affects a patient's ability to control the body's voluntary muscles over time.
The clinic, at 501 Seaview Avenue, sees patients the first Friday of every month. It is staffed by neurology specialists in neuromuscular diseases, physical therapists, occupational therapists, respiratory therapists and speech and language pathologists.
"It's always better to have patients come and see us all together in one setting so that they don't have to travel from site to site, and to provide true multidisciplinary care for our patients," explained Dr. Yu.
Once patients are enrolled in the clinic, the staff matches them up to organizations such as the ALS Association and the Muscular Dystrophy Association for further support services, and assist in obtaining any kind of adaptive equipment or medication needs they may have.
For more information about the Comprehensive Neuromuscular Program at Staten Island University Hospital, call 718-226-5700.
PHOTO CAPTION: Patient Frank Sgromo meets with neurologist Dr. Edward Yu, MD, head of Staten Island University Hospital's new monthly neuromuscular clinic.
PHOTO CRED: Christian Preston/Staten Island University Hospital