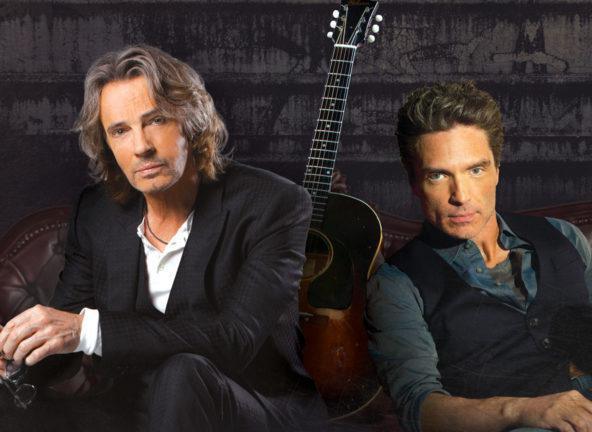 Richard Marx and Rick Springfield come to Staten Island for one night only featuring full acoustic sets by both artists!
RICK SPRINGFIELD:
Over the past four decades, Rick Springfield has worn many hats as an entertainer and performer. The creator of some of the finest power-pop of the '80s, a Grammy winning singer, songwriter, and musician who has sold 25 million albums and scored 17 U.S. Top 40 hits, including "Jessie's Girl," "Don't Talk to Strangers," "An Affair of the Heart," "I've Done Everything for You," "Love Somebody," and "Human Touch."
RICHARD MARX:
As a performer, songwriter and producer, Richard Marx's nearly three-decade-long career has had innumerable of highlights. The Chicago native has sold more than 30 million albums worldwide, starting with his self-titled debut which went to #8 and spawned four Top 5 singles, including the chart-topping "Hold on to the Nights," with "Don't Mean Nothing" earning him a Grammy nomination for Best Male Rock Vocal Performance.