Wetzel's Pretzels
15 Richmond Terrace St. George

​Delicious Pretzels. Savory Pretzel Dogs. Refreshing Lemonade and other beverages.
It takes a twisted mind to bake a soft, chewy pretzel with ingredients like sun-dried tomato and pesto or ham and cheese. Then again, Wetzel's Pretzels is a company filled with unconventional thinkers.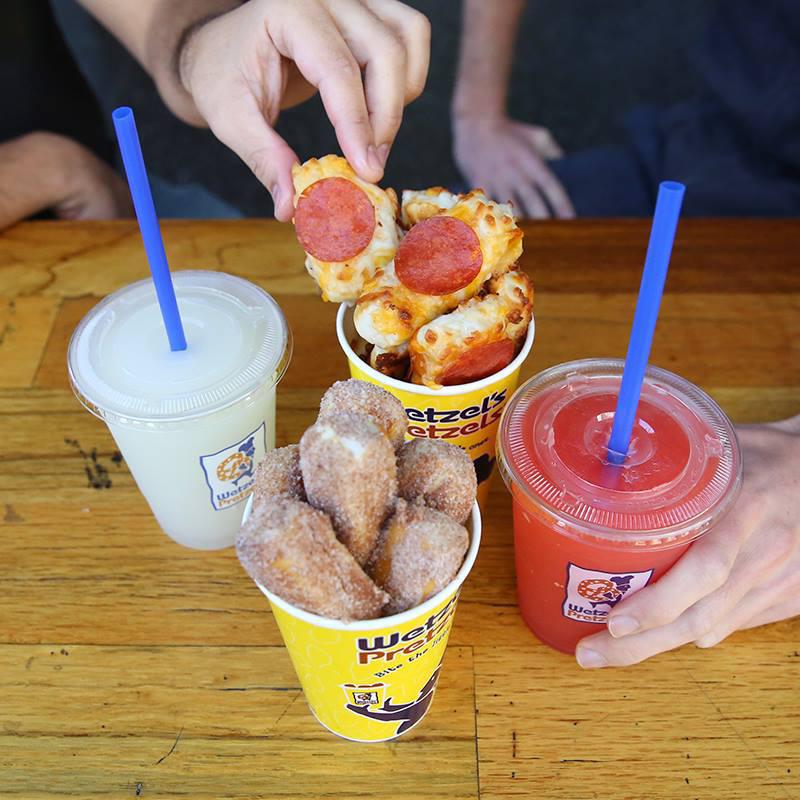 Which is why people all over the world go through their day craving crazy concoctions like Jalapeno Cheese Dogs, Strawberry Lemonade and Sinful Cinnamon Pretzels.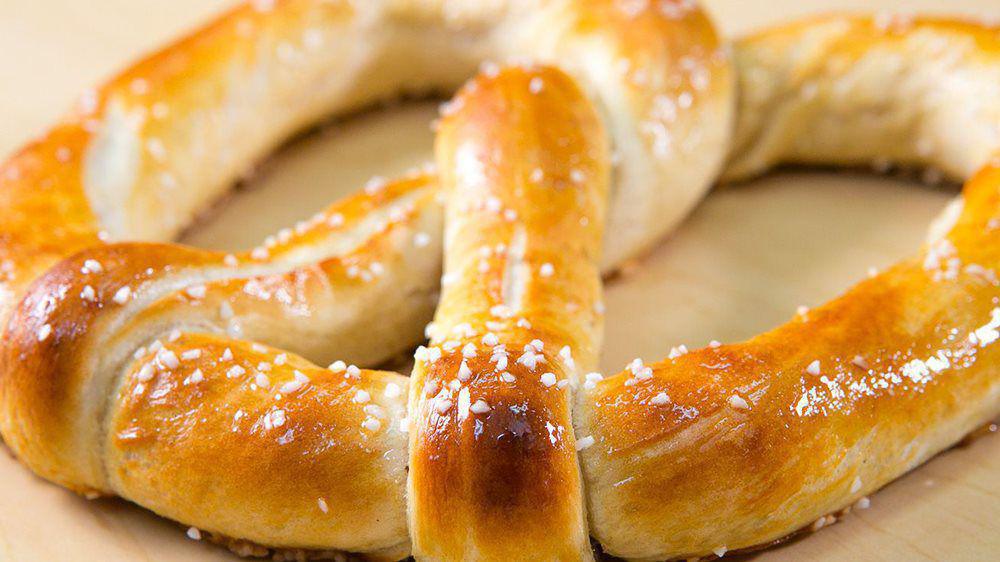 PREtZELS
Wetzel's Original
Sinful Cinnamon™
Sour Cream & Onion
Almond Crunch
---
CHeESE PREtZELS
Cheese Meltdown
Grateful Garlic™
Pepperoni Twist
Jalapeno Cheese Melt
Jalaroni™
WETZeL DoGS
Wetzel Dog
Cheese Dog
Jalapeno Cheese Dog
Dog Bites
---
WeTZEL BItZ
Wetzel Bitz
Pizza Bitz
Almond Crunch Bitz
Cin-A-Bitz
Sour Cream and Onion Bitz
---
ICe COlD DRInKS
Fresh Lemonade
Frozen Lemonade
Frozen Granita
Fountain Drinks
---
PReTZEL DIpS
Cheddar Cheese
Jalapeno Cheese
Pizza Sauce
Caramel
Sweet Glaze Cheese